Graphic design is the academic and professional field whose main activity is in designing visual communication designed to transmit specific corporate messages to various social categories, with particular objectives. The significance of graphic design in the corporate world cannot be ignored. Graphic designers are responsible for creating print and digital materials such as business cards, posters, brochures, website, envelopes, folders, postcards, directories, billboards, books, and other publications. The importance of graphic design can never be undervalued. Their creative skills to make a product look attractive and appealing to the audience. They work together with other professional printing company to produce quality design.
Logo is one of the most important components of graphic design. Logos help us to distinguish ourselves from the crowd and convey a set of messages about what we want our business to convey to others. It makes our products and services stand out from the rest. It is therefore very important to create a visually attractive logo that will attract clients all over the world.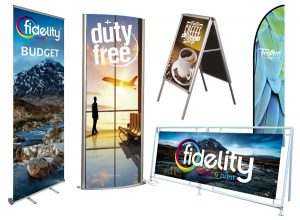 Typography is the science of designing typefaces to convey ideas in the most readable and appealing manner. All our visual communication is built upon typography. When we want to communicate ideas through visuals, we first have to decide the kind of visuals to use. Once this decision is made, it is important to choose the right kind of typography to design them. One of the main purposes of typography in graphic design is to create an attractive and readable overall visual effect.
There are several aspects of visual identity design. unity & harmony, color, tone, line, composition are key designing elements. All these design elements must support each other in a meaningful and consistent manner. Other important design elements that must be included are the background, layout, typography, pictures and images. All these different components together should produce an overall design.
The primary task of graphic designers is to create a visual identity design that is unique and in harmony with all the other design elements. They first have to plan and sketch the final product. Different ideas and combination are then conceptualized and put into action. When all the design elements are properly coordinated and blended together, the graphic design is effective and attractive.
In order to create a visual identity graphic design focuses on many important factors. Overall look and feel, uniqueness, branding, reader recognition, etc. are important things to consider. In the past, only big companies or big brand names were able to communicate effectively. Today, with the help of effective graphic design tools, we can now communicate effectively and create unique visual brand guidelines which can attract a huge clientele.